1963-1966. Honorable mentions: Ossie Davis, Buddy Ebsen, Fred MacMurray, Don Ameche, Phil Silvers and Jonathan Harris
Supporting Cast

Susan Foreman: Patty Duke
Ian Chesterton: Chad Everett
Barbara Wright: Diane Brewster
Ray Walston was best known for his role as the title character of Doctor Who. His 15 years of stage, film and television fueled his performance as the "tough yet sympathetic" Doctor. Walston enjoyed the audition so much that he turned down My Favorite Martian (with floundered with replacement William Hartnell) that very afternoon!
Patty Duke first became famous as a child star, winning an Academy Award for Best Supporting Actress at age 16 for her role in The Miracle Worker. Perhaps her rough upbringing (alcoholic father and violent bipolar mother) was the foundation for Duke's inquisitive performance as Susan Foreman. At 16, she was the youngest person at that time to win an Academy Award. Under the advice of her legal guardians, Duke turned down a show Sidney Sheldon created especially for her (which begain their lifelong animosity).
Chad Everett first became notable in Surfside 6 and The Dakotas. His big break was playing Dr. Joe Gannon on Medical Center, where he honed his unique combination of intelligence and toughness. His performance as the no-nonsense school teacher (which reminded this reviewer of a young William Russell in The Great Escape) was a perfect counter balance to the Doctor's aloof persona.
Diane Brewster was most noted for playing the confidence trickster Samantha Crawford in Maverick. But her performance as elementary school teacher Miss Canfield in Leave It to Beaver made producers realize she was perfect to play Barbara Wright.
Ossie Davis is the Doctor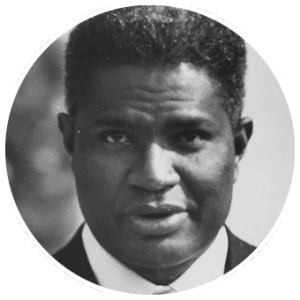 Producers wanted for the Doctor to be played by Ossie Davis, an African American actor. In 1963, they felt that would be consistent with NET documentaries about poverty and racism. Co-creator Leslie Stevens was a huge fan of EC Comics Bill Gaines for standing up to the Comics Code in 1954 (The Code objected to the hero in "Judgment Day!" being black.) Davis thought the role fit with his social activism, auditioned well and was ready to leave Car 54, Where Are You?. However, Southern and conservative affiliates objected to what they saw as Northeast liberal bias. Producers relented, eventually casting Ray Walston.